We are ecstatic and super proud to announce that do hiphop has been selected by the Feedspot panelist's as one of the Top 100 Hip Hop Blogs on the web!! Check out the full list here: http://blog.feedspot.com/hip_hop_blogs/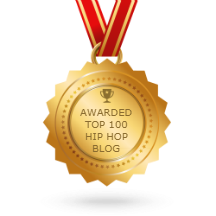 We'd like to thank you all for your continued support over the years, making this possible and will continue to try to bring you nothing but the very best in hiphop culture.
Peace! ~dhh
Help us to maintain and better this site. We are 100% funded by like-minded people around the world and any support you are able to offer is greatly appreciated. Thank you for helping us to continue to dohiphop!

_______________________